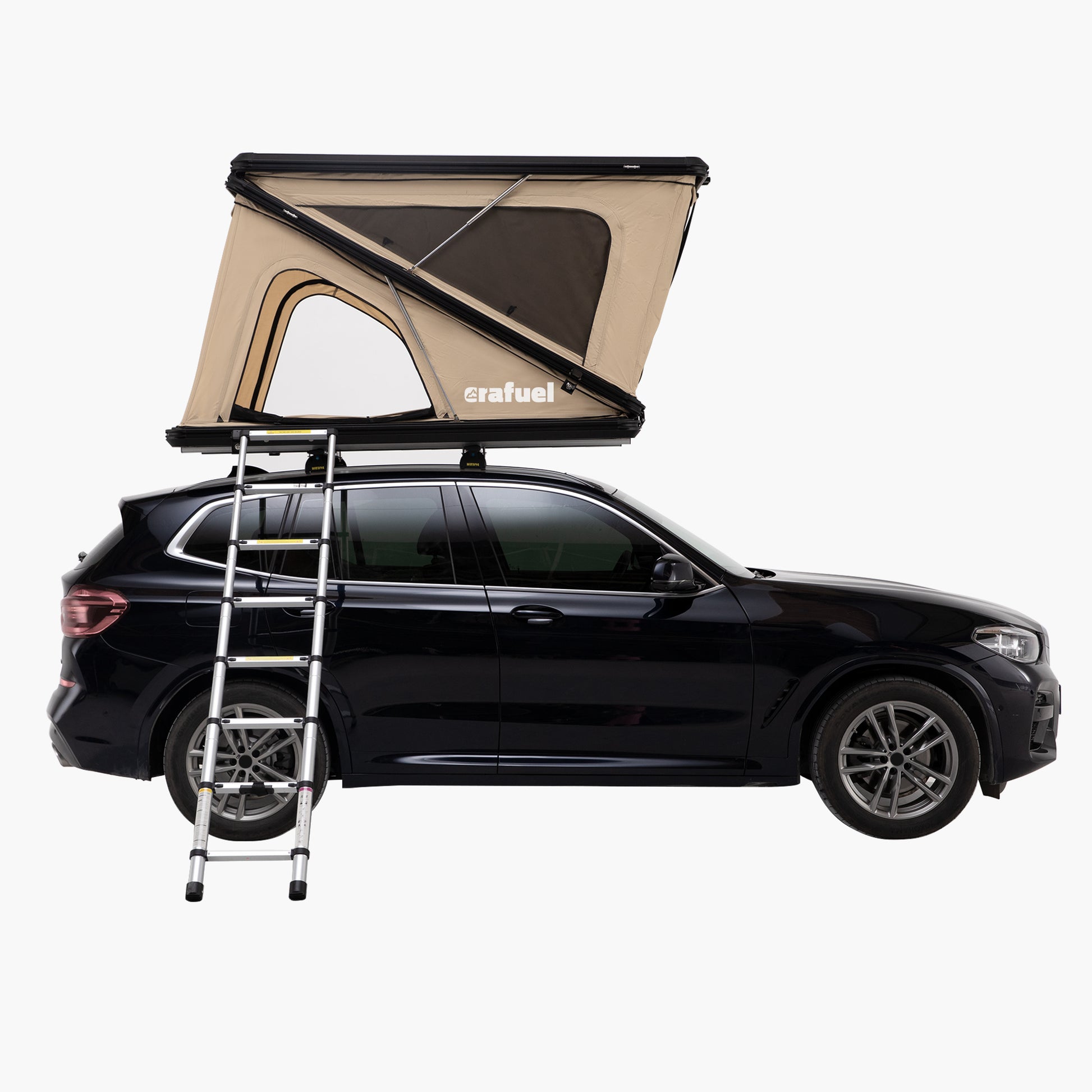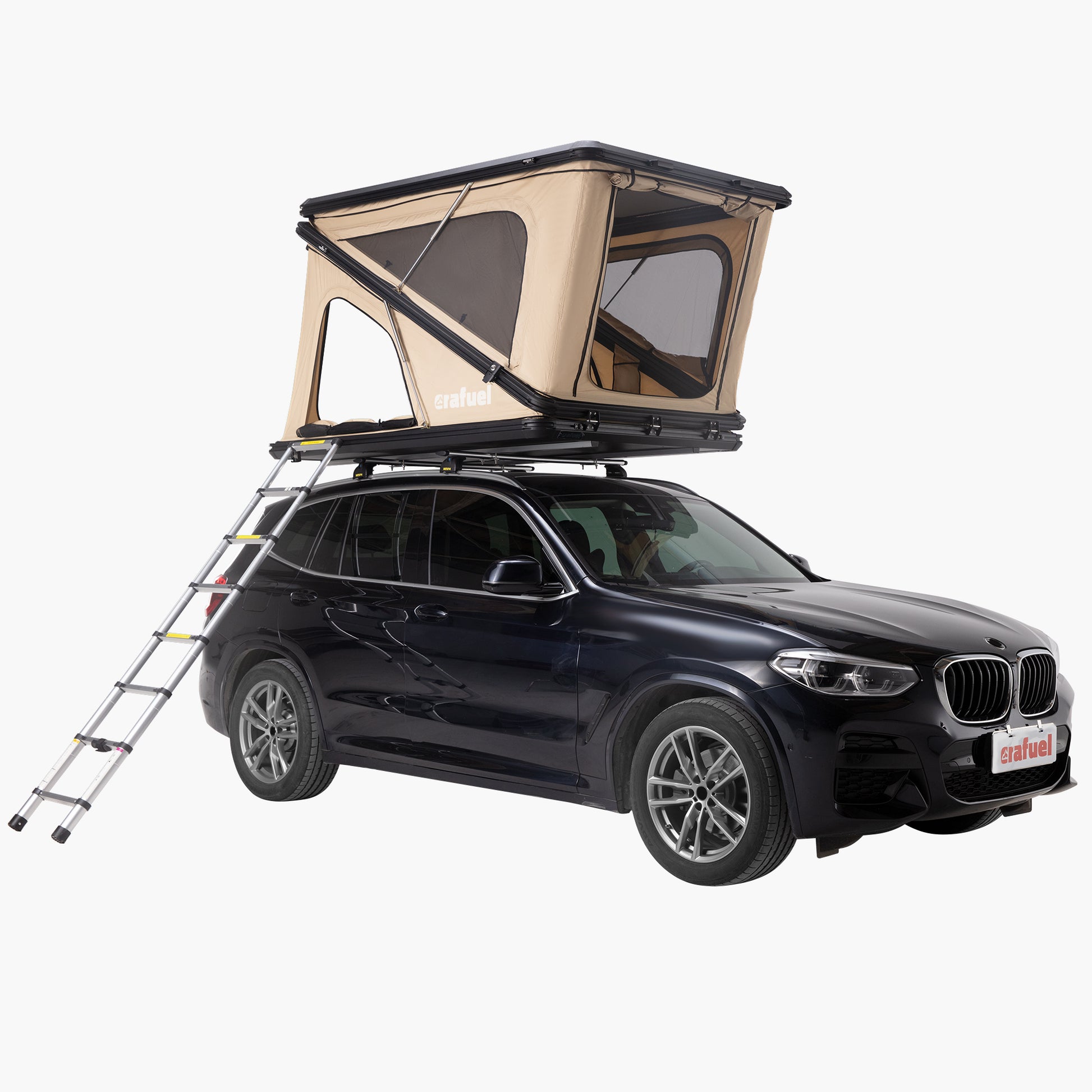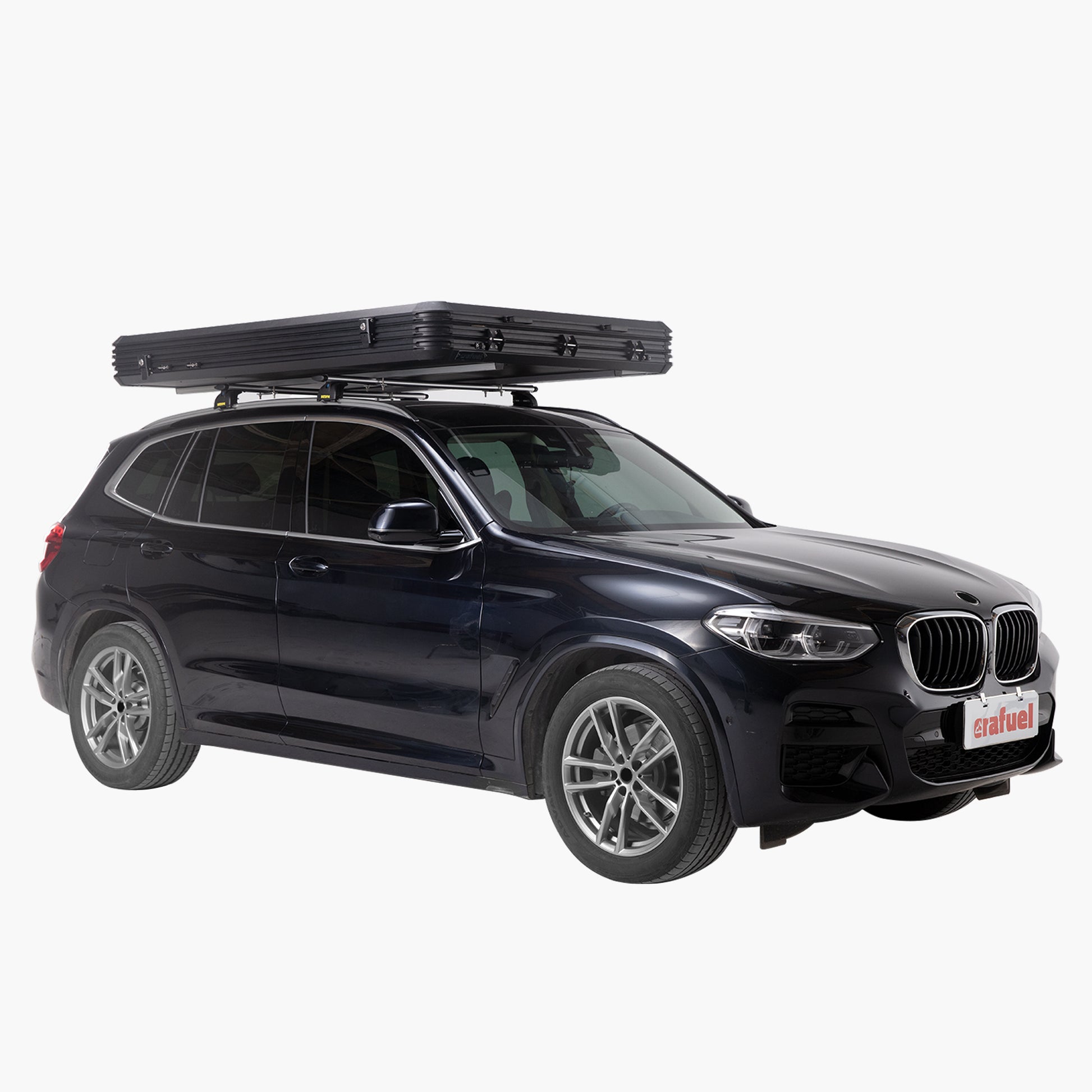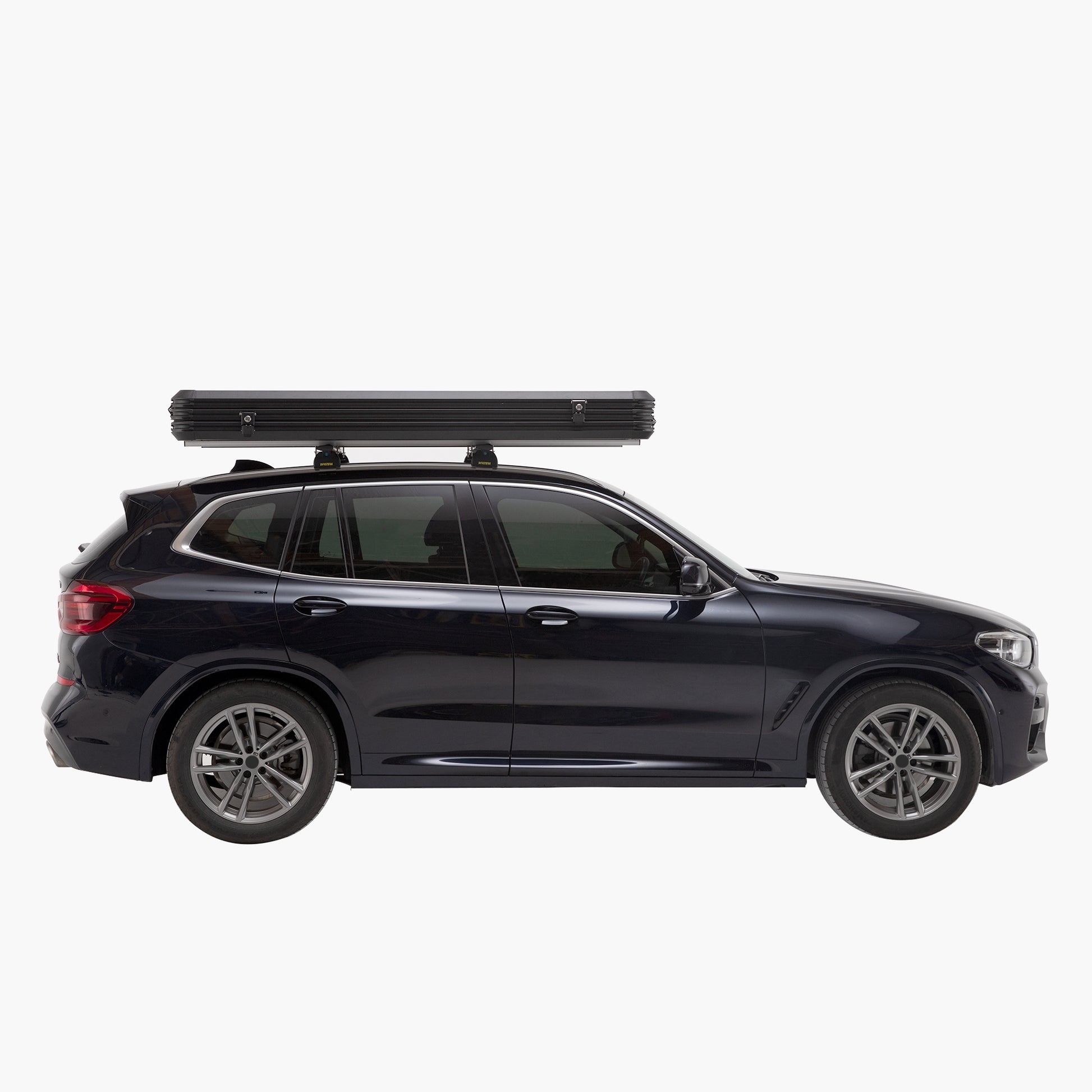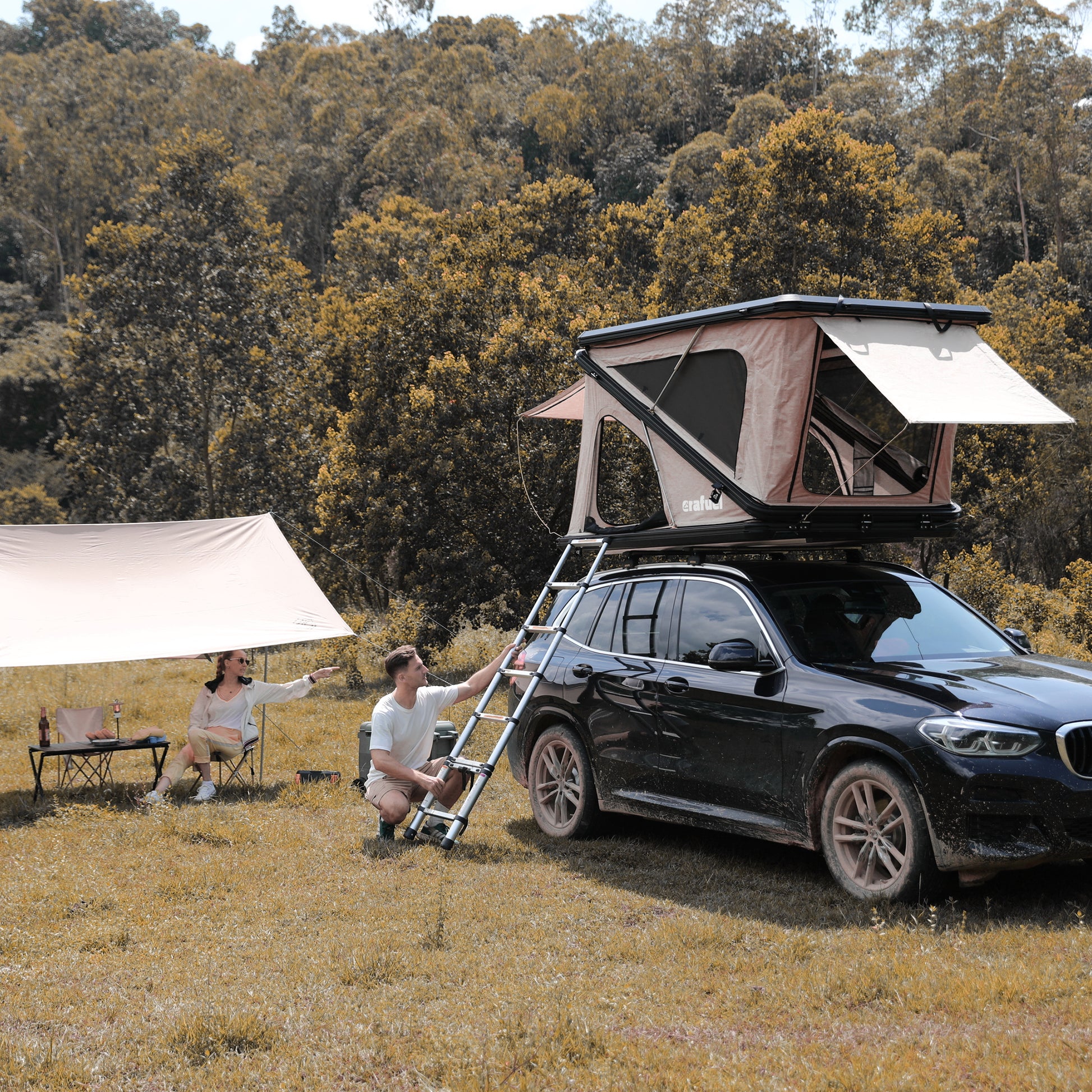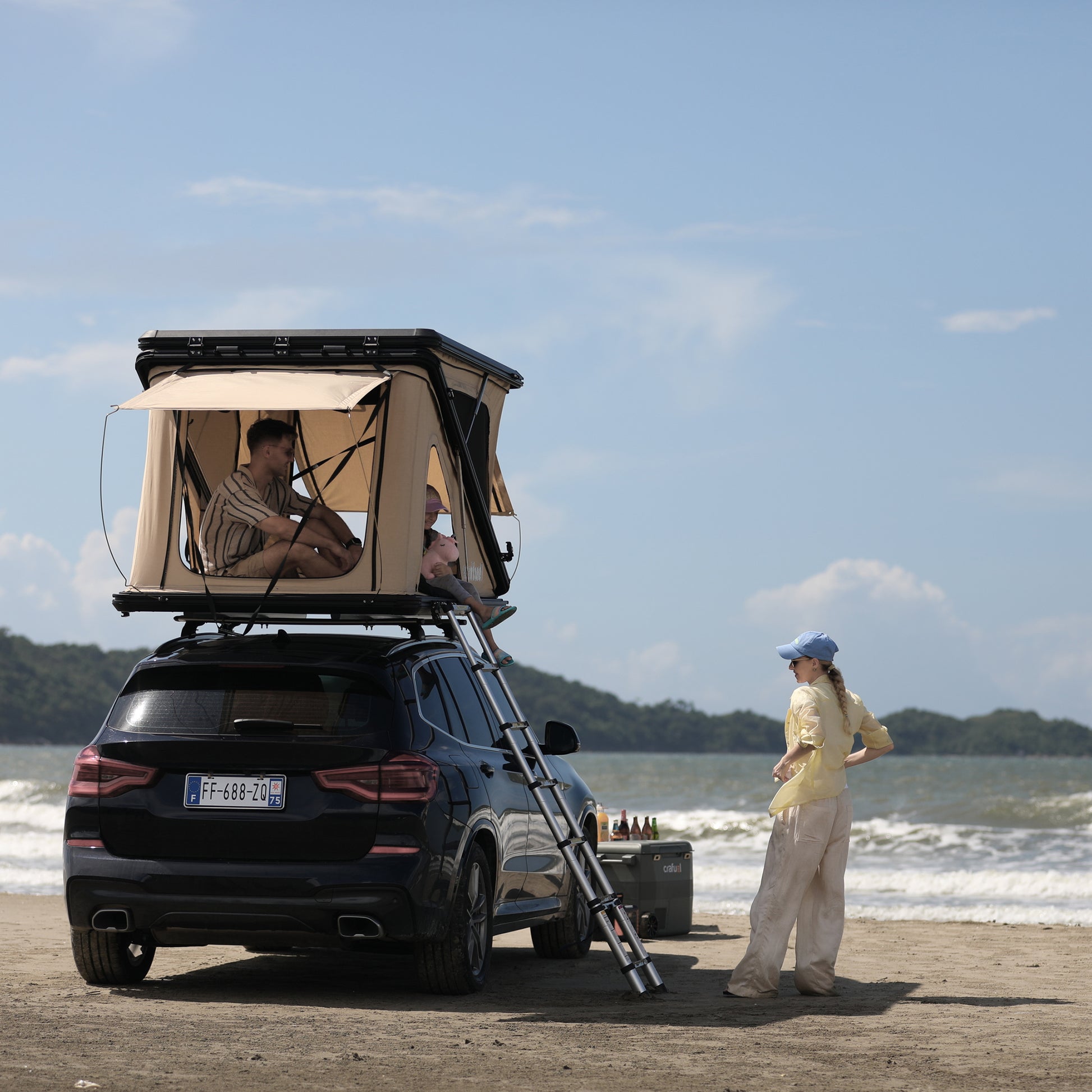 Skylodge - Aluminum Shell Roof Top Tent
Sale price
€3,599.99
Regular price
€3,899.00
Tax included.
Skylodge is the best rooftop tent for families and friends looking to go on an adventure. Do what you love with the people you love. The perfect home away from home that can comfortably accommodate up to 2 campers. This is the original, classic hardtop tent.
Skylodge - Aluminum Shell Roof Top Tent
Camping with an innovative Z-shaped design
Skylodge's unique Z-shaped design reduces the time it takes to open and close the tent, maximizing your outdoor experience. Its quick mechanism saves you time and effort, allowing you to enjoy activities while watching the sunset.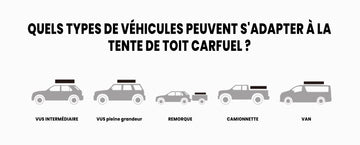 POTENTIAL CONFIRURATIONS
The Skylodge fits any type of vehicle, such as a car, SUV, all-terrain vehicle (ORV), trailer, van, or pickup.

CRAFUEL
The latest edition of the hardtop roof tent.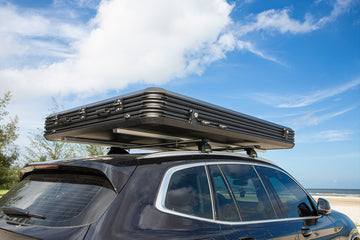 Aluminum shell for safe and versatile travel
The Skylodge's aluminum shell is sturdy, secure and weatherproof, with low wind resistance. An aluminum honeycomb plate is attached to an aluminum tube for mounting brackets.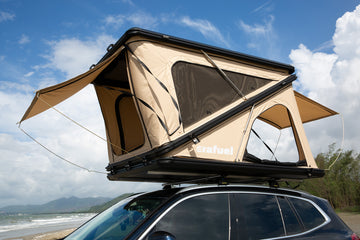 Effortless opening and closing thanks to the Z-shaped design
The Skylodge's Z-shaped design opens and closes in seconds. Enjoy more outdoor activities like making coffee while watching the sunset.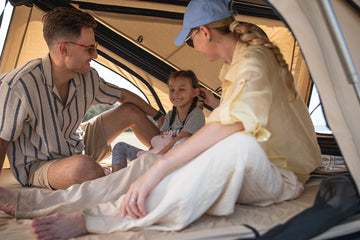 Confortable
The Skylodge's unique design offers a spacious interior comparable to a queen-size bed. It offers twice the space of a triangular roof tent. Its sturdy construction provides safety and stability while enjoying stargazing.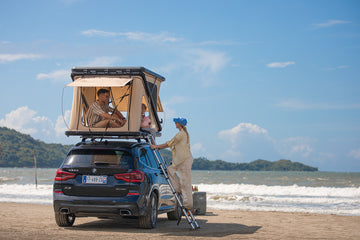 Large Vision
360 degree view, enjoy the scenery from all sides (six windows in total), enjoy nature in nature, where adventure meets serenity.
SPECIFICATIONS
DIAGRAMS
INSTALLATION
PACKAGING
Top cover and bottom plate
Black Honeycomb Aluminum Core
Fabric
280G, 2000mm PU coated polyoxford, UV50+ protection
Mattress
6cm high density foam mattress with skin-friendly thermal mattress cover
Frame
Aluminium, aluminum telescopic ladder
Gas Strut
Stainless Steel Gas Lift
Inner tent size (open):
215*145*130cm
Product size (closed)
215*145*22cm
Package size
230*158*30cm
With 2 removable roof bars
Package content:
1 x Skylodge roof tent
1 x Telescopic ladder
2 x Roof bar1 x Bag of accessories/tools
1 x Repair cloth and glue
1 x User Manual

Large option: GroundBreaker roof top tent
Pushing the boundaries of innovation. With the GroundBreaker Roof Top Tent, all you have to do is decide where your next adventure will take place.