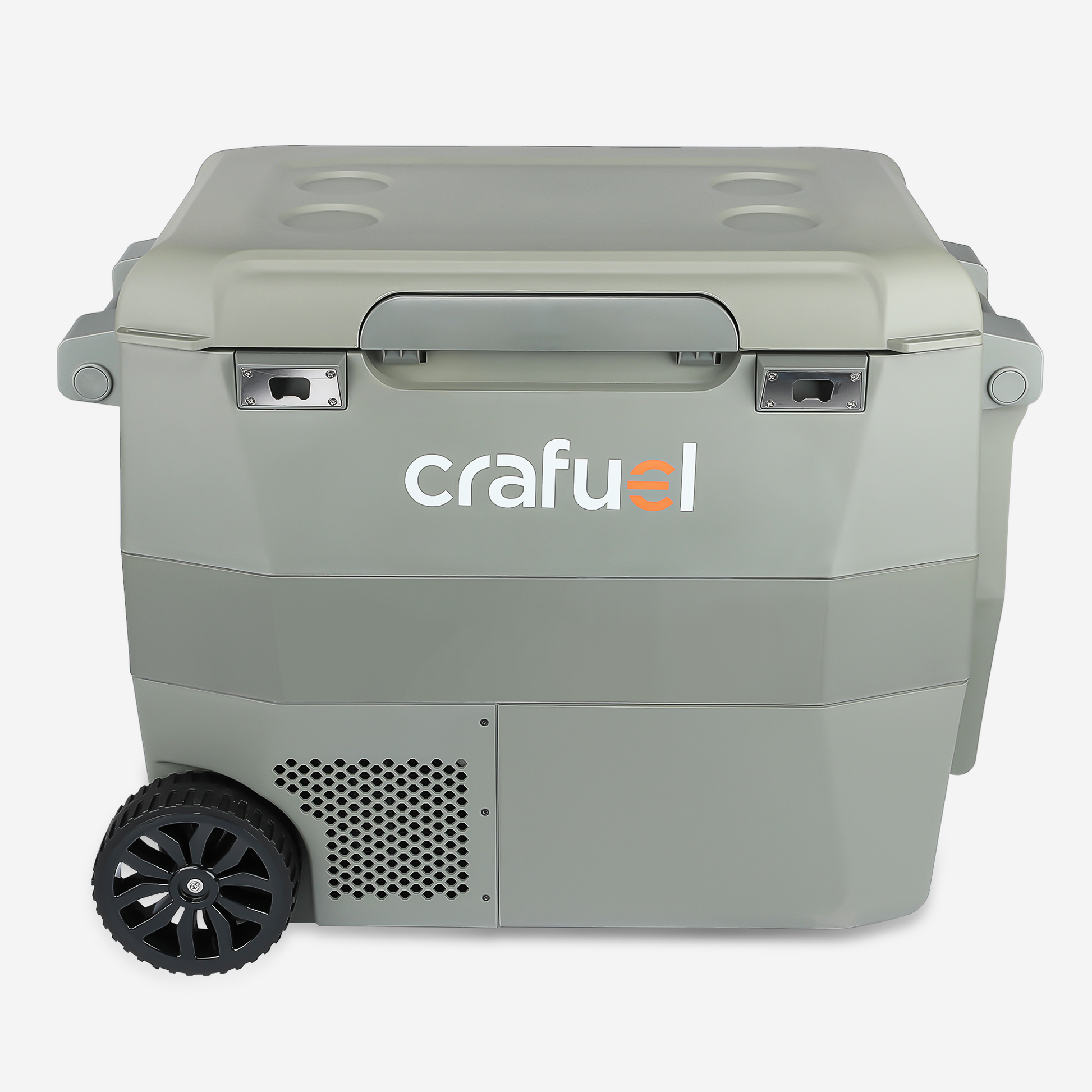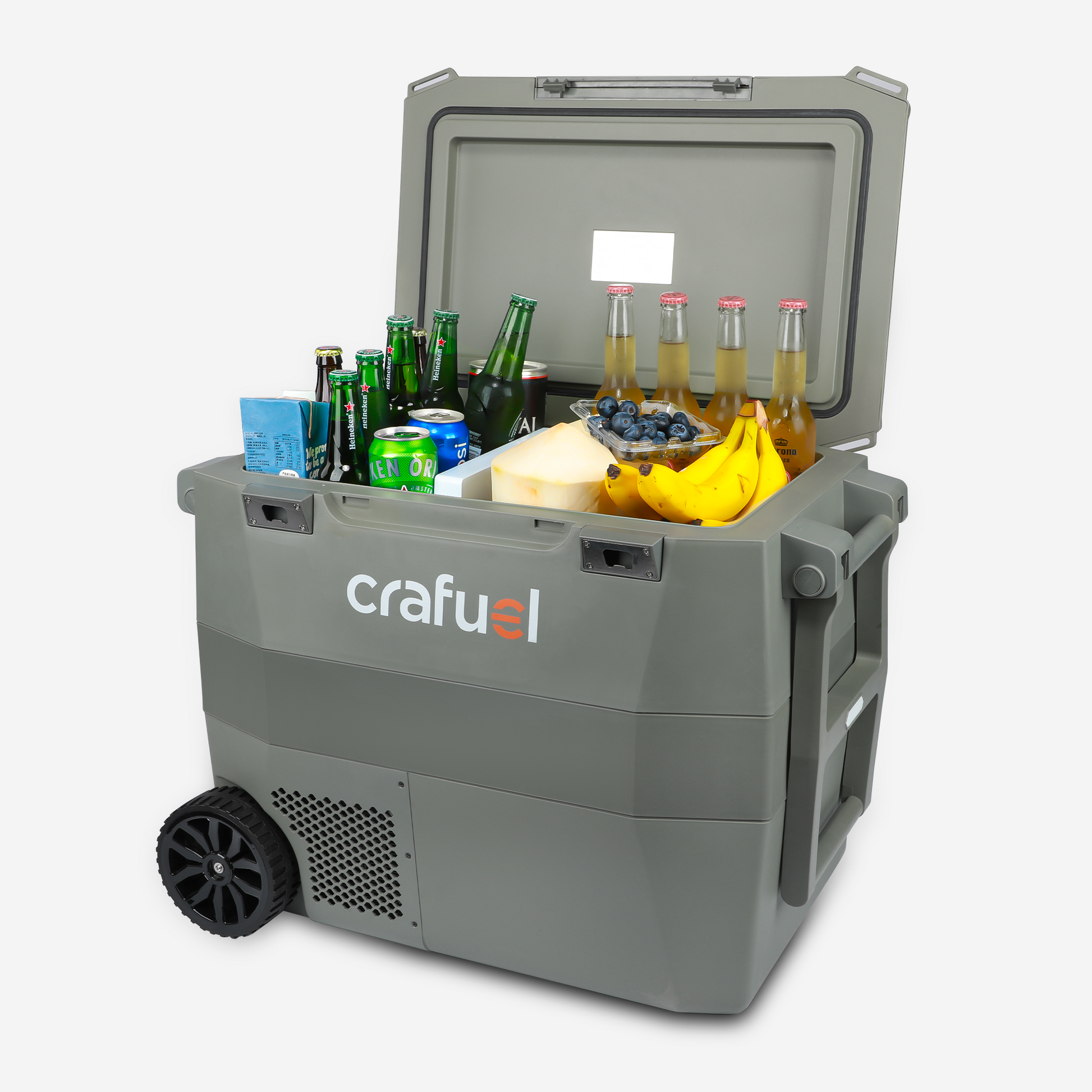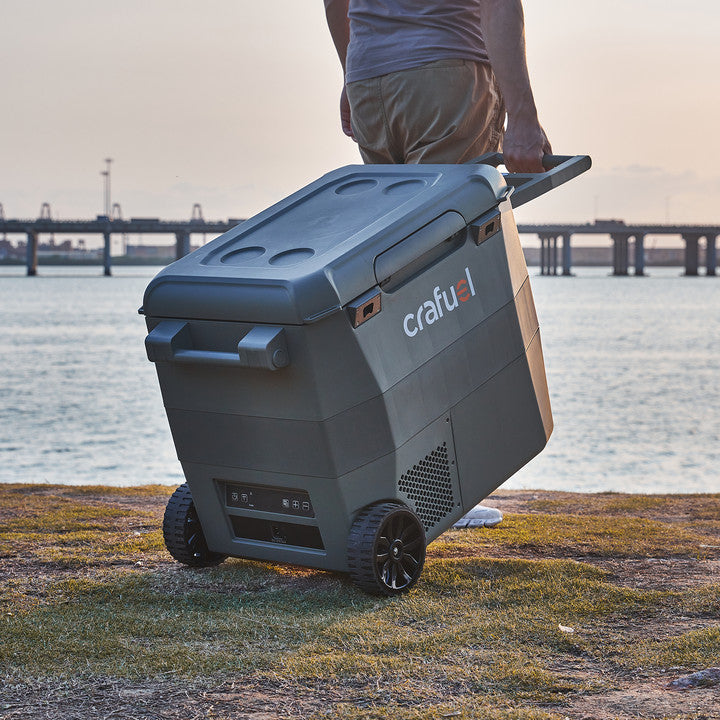 Crafuel PoleT  Portable Freezer /Cooler
Sale price
€499.99
Regular price
Tax included.
• Le réfrigérant de haute qualité - réfrigérant R134a
• Plage de refroidissement de -20°C à 10°C (-4°F à 50°F)
• Alimentation électrique en courant continu 12/24V DC
• Deux compartiments de stockage offerts
• Deux roues durables pour le faire rouler sans effort sur tous les terrains
• Affichage LED et commande tactile
La fraîcheur sur le pouce
PoleT - la solution ultime pour vos besoins de rafraîchissement en extérieur. Vous pouvez garder vos aliments et boissons frais n'importe où, sans avoir besoin de sources d'alimentation traditionnelles.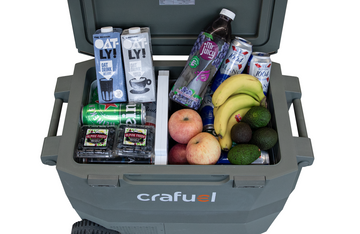 Grande capacité (57L/65QT)
PoleT a de la place pour toutes vos boissons, collations et aliments préférés. Il peut contenir environ 70 bouteilles de Coca-Cola d'une capacité de 7,5 onces.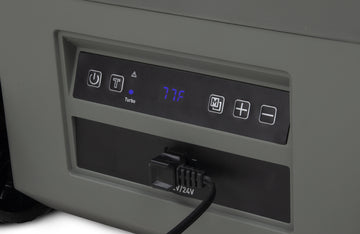 Mode de refroidissement Turbo Rapide
PoleT est équipé de fonctionnalités pour un mode Turbo longue durée et ultra-rapide, refroidissant vos aliments et boissons en quelques minutes seulement. Il ne faut que 20 minutes pour refroidir les aliments et les boissons d'une température élevée de 86℉ (30°C) à une température fraîche de 32℉ (0°C).
Quoi de plus
Il y a encore plus de fonctionnalités lorsque vous choisissez ce PoleT de qualité.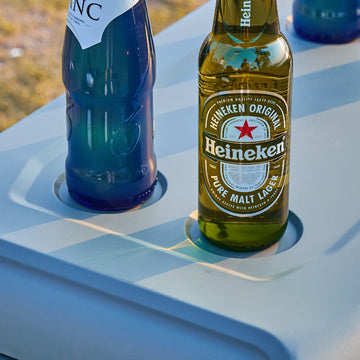 Gardez les mains libres et sécurisez vos boissons.
Porte-gobelets Pratiques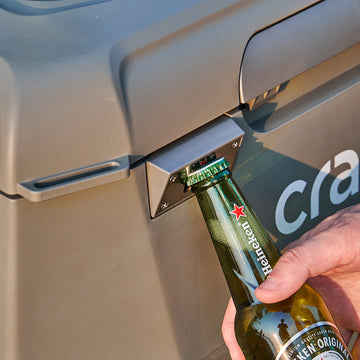 Ouverture facile des bouteilles, même en extérieur.
Ouvrez Facilement Une Boisson Fraîche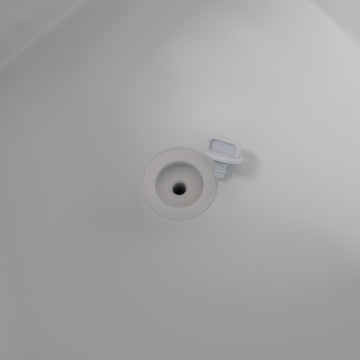 Évacue très bien les liquides de l'intérieur du congélateur.
Valve De Sortie D'eau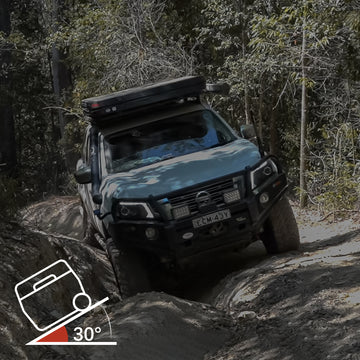 Bonne résistance aux vibrations sur terrain accidenté.
30° Anti-vibration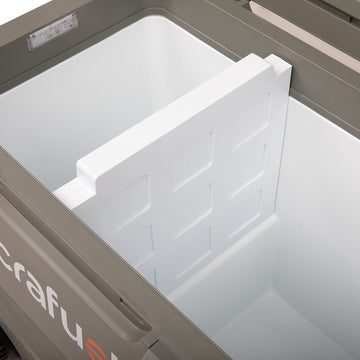 Les séparateurs amovibles permettent de créer deux zones distinctes pour mieux trier les aliments.
Séparateurs Amovibles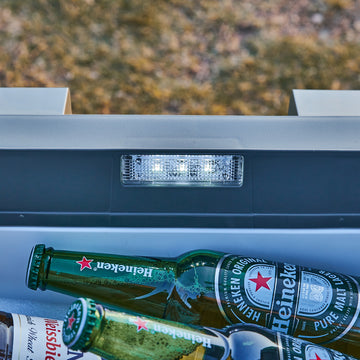 Facile à trouver vos aliments et boissons même dans l'obscurité.
Éclairage LED Intérieur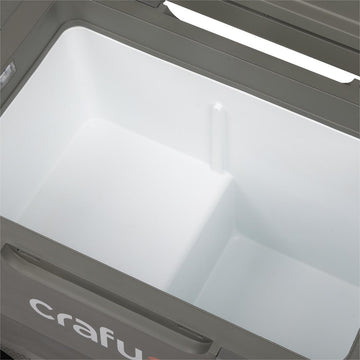 Utilisation d'un réfrigérant de haute qualité - le réfrigérant R134a.
Réfrigérants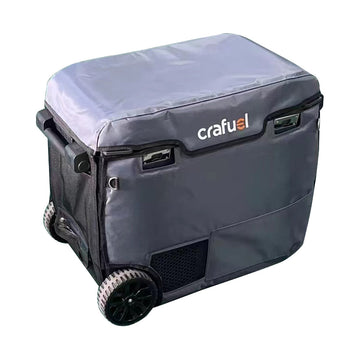 Accessoire pour le congélateur PoleT
Le sac de transport PoleT protège votre réfrigérateur contre les bosses et les rayures tout en offrant une isolation supplémentaire dans les températures extrêmes.
Achetez maintenant
SPÉCIFICATIONS
DIAGRAMMES
EMBALLAGE
Capacity
65QT (without divider)
Input power
55W
Refrigerant
Product Dimensions
70.2L*42W*54.3H cm (with handle)
(27.6''L*16.5''W*21.4''H)
*Please Note: The above weight, size, etc. have certain measurement errors. Please refer to the actual measurement.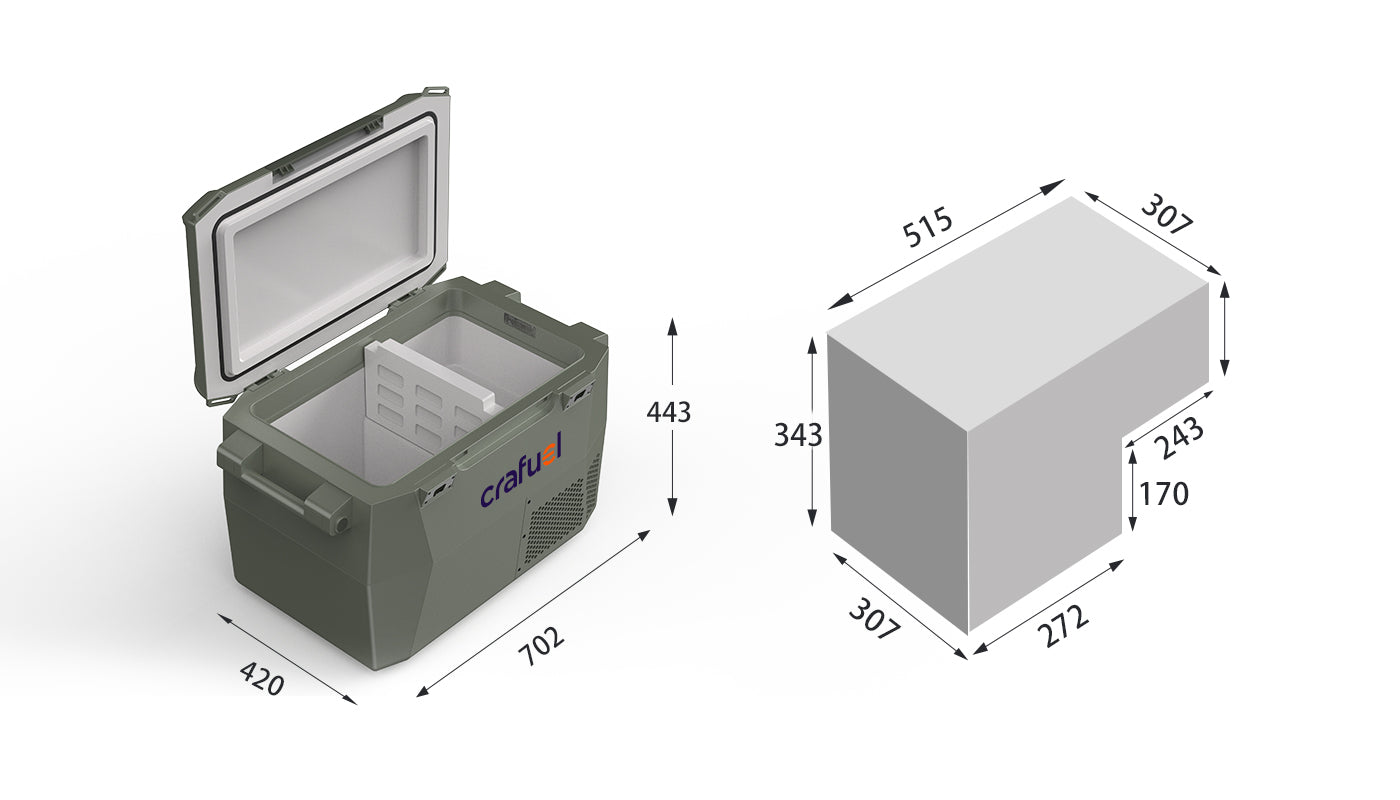 Contenu de l'emballage:
1 x congélateur PoleT
1 x chargeur de voiture
1 x adaptateur secteur
1 x manuel d'utilisation
Ne comprend pas de boîtier de protection.
Commentaires
Portable Fridge
The Crafuel Portable Fridge works great for what I use it for. I was surprised that the lower compartment froze my water bottles solid, so keep that in mind when storing soda. The quality feels nice and it doesn't weigh much when empty, which is a plus.
Interesting Product
I have to admit the name of this product is a little weird, however it does what is describe and kept our drinks cold on our trips.
amazing turbo cooling mode
I have to say, the PoleT I recently purchased with turbo cooling mode has thoroughly made me impressed with its performance. The turbo cooling mode is an excellent feature that quickly cools down the freezer, allowing me to freeze my items in no time.