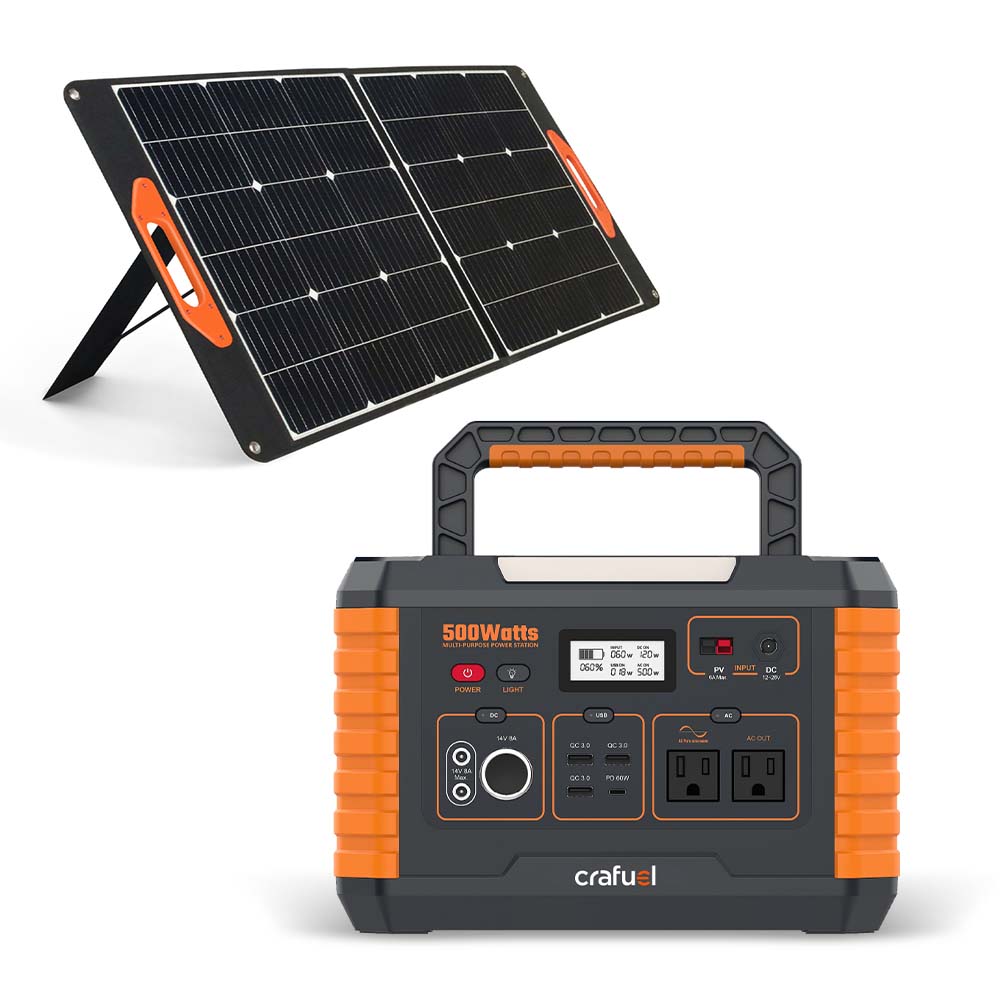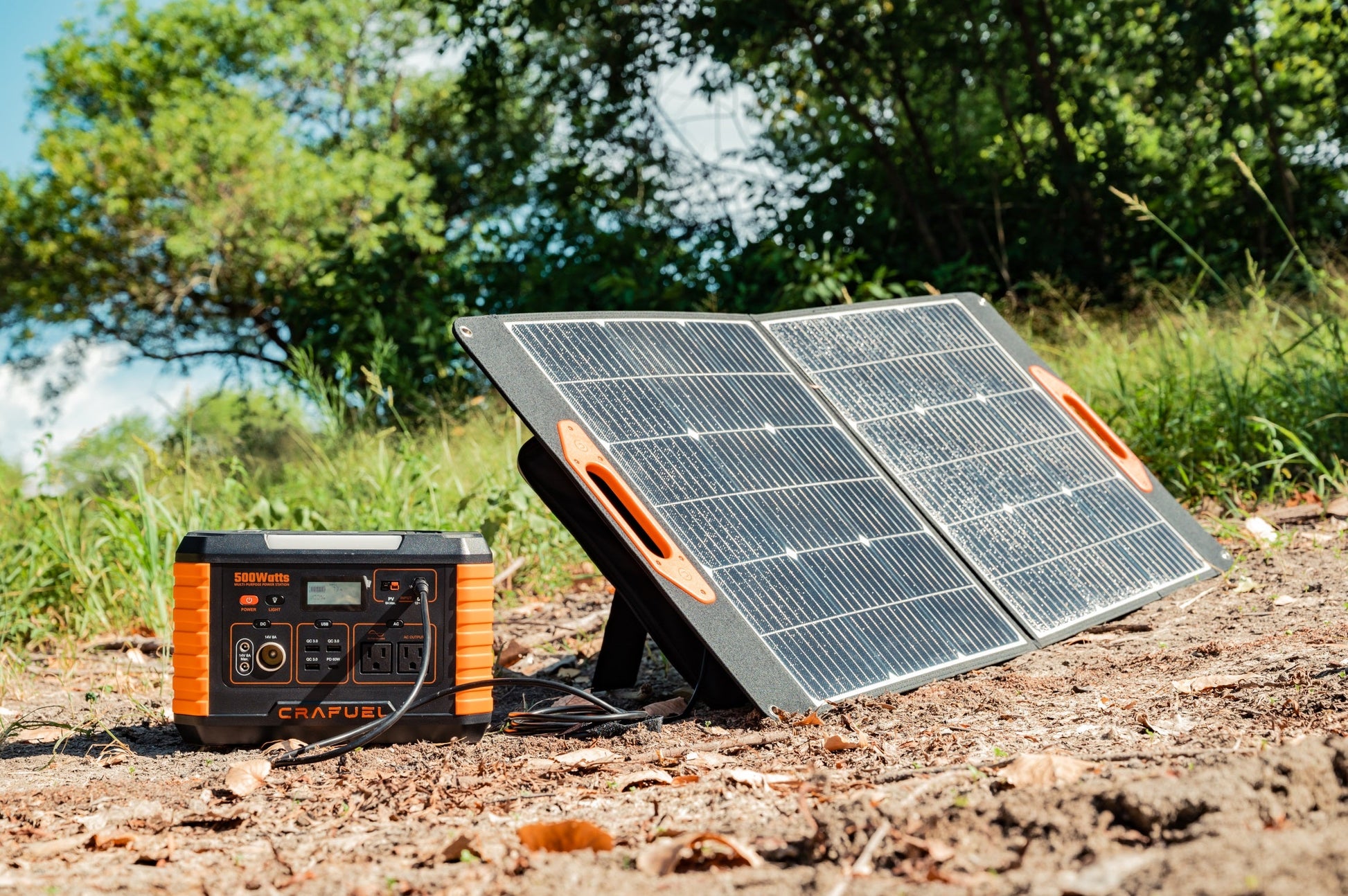 Crafuel Alto 500W Solar Generator
Sale price
€428.99
Regular price
€699.99
Tax included.
Veuillez choisir différentes spécifications en fonction de vos besoins.
Alto 500 Portable Power Station + Crafuel 100W Solar Panel - Crafuel portable solar generator for outdoor adventures and car camping.
Clean & Quiet: Drawing energy from the sun and powering through a battery. No gasoline, toxic fumes, and noise during operation either.
Convenient: With a compact, lightweight design, it's easy to carry around wherever you go.
Safe: Emissions-free energy source and reliable battery management system makes it safe enough even for indoor use.
Lower Cost: Harnessing the sun's energy for free and with virtually no maintenance.
Crafuel Alto 500 is one of the lightest and most portable rechargeable lithium battery generators on the market. It features with PURE SINE WAVE 500 watt AC outlet which provides stable power to a wide range of AC-relied devices from TVs, projectors to small blenders, a pellet smoker etc. Note: the appliance must be rated under 500 watt. 
Crafuel 100W Solar Panel  Monocrystalline Staying charged with the power of the sun featuring perfect Monocrystalline! With high conversion efficiency up to 22%, it's ideally suited for outdoor life and even unexpectedly off-grid. The solar panel weighs only 9.46 lbs, it's lightweight, foldable and portable with an easy-carry handle.
Pour les travaux les plus exigeants
Le Crafuel Alto 500 peut alimenter tous les appareils, des smartphones aux climatiseurs pendant une longue période. À la maison, en plein air ou au travail, vous pouvez faire confiance à l'Alto 500 pour vous fournir l'énergie nécessaire, quelles que soient les circonstances.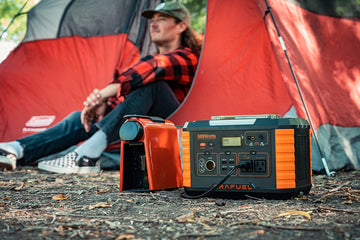 Alimentez tout
L'Alto 500 avec sa puissance de 500W peut alimenter des appareils énergivores tels que des sèche-cheveux, de l'équipement de soudage ou même une voiture électrique.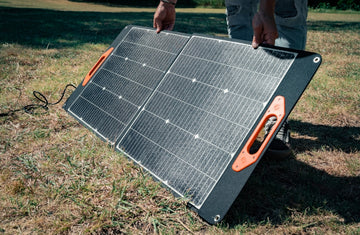 Le panneau solaire
Il s'agit d'un produit solaire qui convertit directement l'énergie lumineuse en électricité. Tout en recevant la lumière solaire, il charge directement l'unité d'alimentation électrique UPS.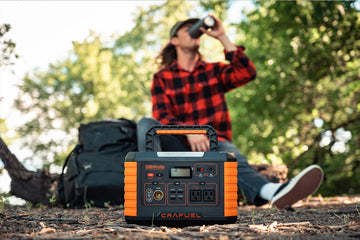 Où que vous en ayez besoin
Malgré sa puissance et sa taille, l'Alto 500 est facile à transporter. Emportez-le avec vous où que vous en ayez besoin.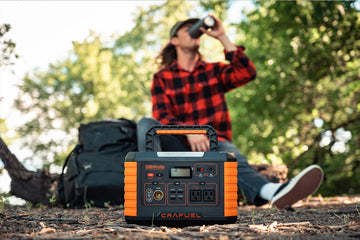 Charge solaire du panneau solaire
Placez autant de panneaux solaires que possible en plein soleil. Prend en charge la charge des panneaux solaires de 12 à 26 volts et de 60W/80W/100W/120W. Le temps de charge est déterminé par l'intensité du soleil.
N'importe quel appareil
Avec un total de 9 prises de différents types, l'Alto 500 peut charger presque n'importe quel appareil dont vous avez besoin.
Capacité 519.48Wh
Puissance de sortie 500W
Alimentez tous les besoins sur la route
Les 9 ports de sortie répondront sûrement à vos besoins de charge simultanée de différents appareils. Une station de charge sans fil de 15 watts sur le dessus facilite grandement la recharge des téléphones portables. Des mini-réfrigérateurs aux lumières LED, c'est une excellente option de stockage pour le camping et les situations d'urgence.

Alto 500W
Net weight
6.8 kg
Dimensions
292mm x 202mm x 194mm
Charging temperature
0-40°C
Discharge temperature
-10-40°C
Color
Black and orange
Warranty
24 months
Charg method
AC wall outlet, 12V car adapter, solar panel
Full recharge time
AC adapter: 7.5 hours
12V car adapter: 7.5 hours
100W solar panel: 9.5 hours
Capacity
519.4 Wh
Battery technology
Lithium-ion battery
Cycle Life
500 cycles at over 60% capacity
Management systems
BMS, Over Voltage Protection, Overload Protection, Over Temperature Protection, Short Circuit Protection
AC adapter
AC 25V/4A
Recharge input voltage
12-26V
Solar charging input
200W, 10-25V DC, 12A max
Car charger
DC 12V, 100W max
AC output voltage
220V±10V/50Hz
Wireless charger
10W
USB Output
QC3.0/18W Max
Type-C Output
PD60W
Cigarette lighter socket output
14V/8A
DC5525 output
14V/8A
Please Note: The above weight, size, etc. have certain measurement errors. Please refer to the actual measurement.
100W Panneau Solaire
| Informations générales | |
| --- | --- |
| Poids net | 4.3kg  |
| Puissance de pointe | 100W Max |
| Tension de circuit ouvert | 24V± 5% |
| Courant de court-circuit | 5.63A± 5% |
| Efficacité de la cellule | ≥21% |
| Dimensions pliées | 504*605*45mm |
| Dimensions dépliées | 1210*540*25mm |
| Tension de fonctionnement | 19V± 5% |
| Courant de fonctionnement | 5.26A± 5% |
| Température de fonctionnement | -10°C to 70°C |
FAQ
You need to check the power at each output port. For example, the power at AC output port is provided by the built-in inverter of the product, whose maximum continuous output power is 1000W. This means that it is only suitable for electronic device whose required power is no more than 1000W.
It is not permitted to take the product to the plane. Because the product is a built-in lithium battery, and in the light of the International Air Transport Standard Regulation, the power of the battery products can not be exceeded 100wh.
Model
Working Time
(According to your device you use)
Crafuel Alto 500W
518wh*0.88/device
Crafuel Alto 600W
576wh*0.88/device
Crafuel Alto 1000W
999wh*0.88/device
Crafuel Alto 1200W
1080wh*0.88/device
Crafuel Alto 2000
2264wh*0.88/device
Yes, you can keep the battery plugged in the charge. Keeping it plugged in won't cause damage to the battery.
It is acceptable that chargers get heat while charging. As long as chargers meet the safety standard, then the battery function could be ensured.
We support a variety of application scenarios such as home emergencies, outdoor camping, professional homework, etc. It can power mobile phones, computers, drones, cameras, onboard refrigerators, speakers, electric drills, chainsaws, electric vehicles, and other different types of equipment with different power interfaces. There are a lot of application scenarios that can meet your different electricity needs.
ANAZING PPS!
I bought this product to enable me to operate a?CPAP machine?in case of a power outage, and it has the ability to run a CPAP machine for approximately 4.5 to 5 hours when fully charged. It is simple to charge and the?battery charge percentage?is clearly indicated on the digital display. Overall, it is a good product for the amount I paid.