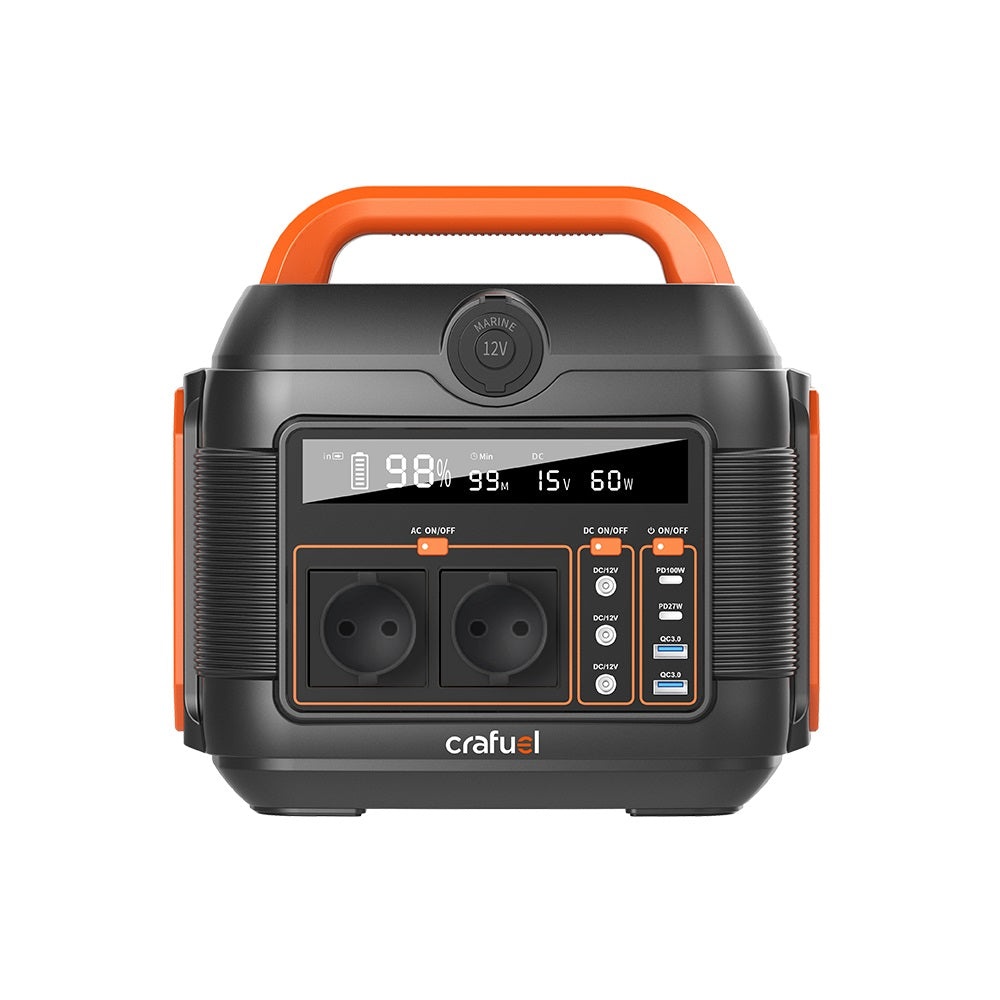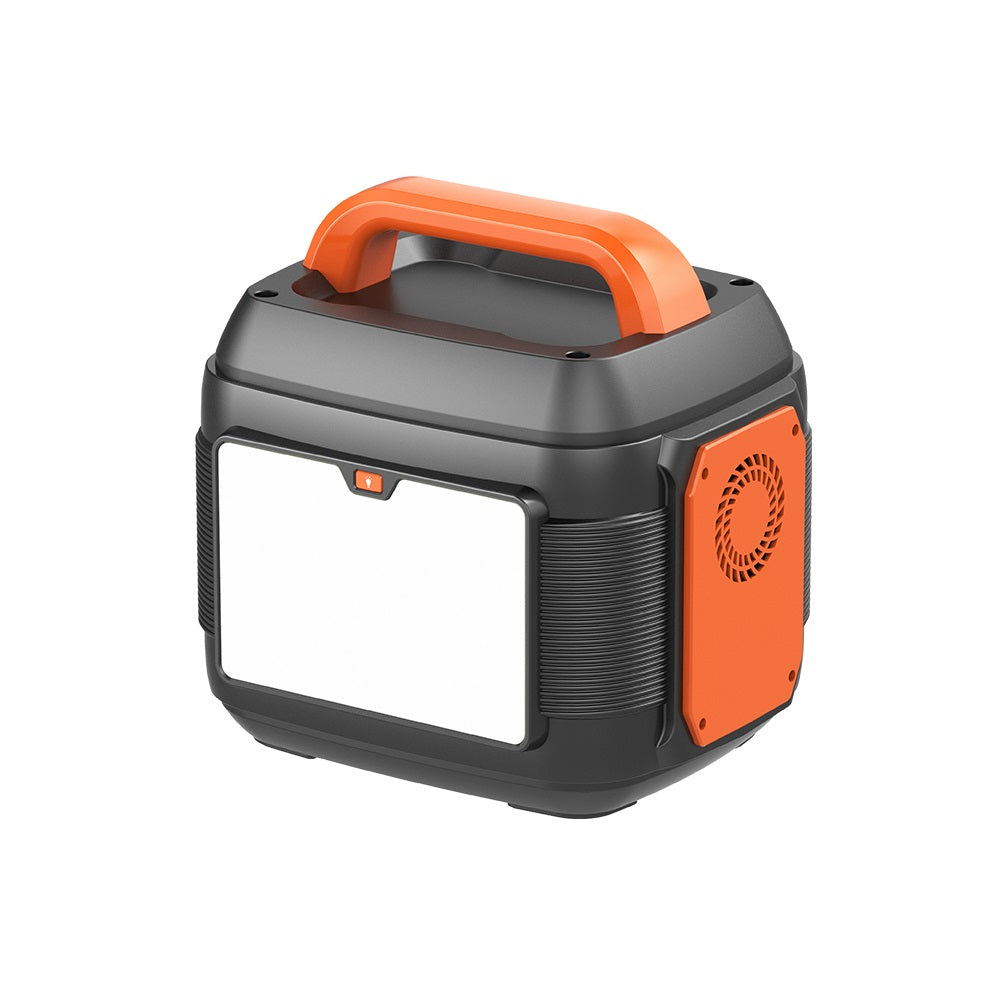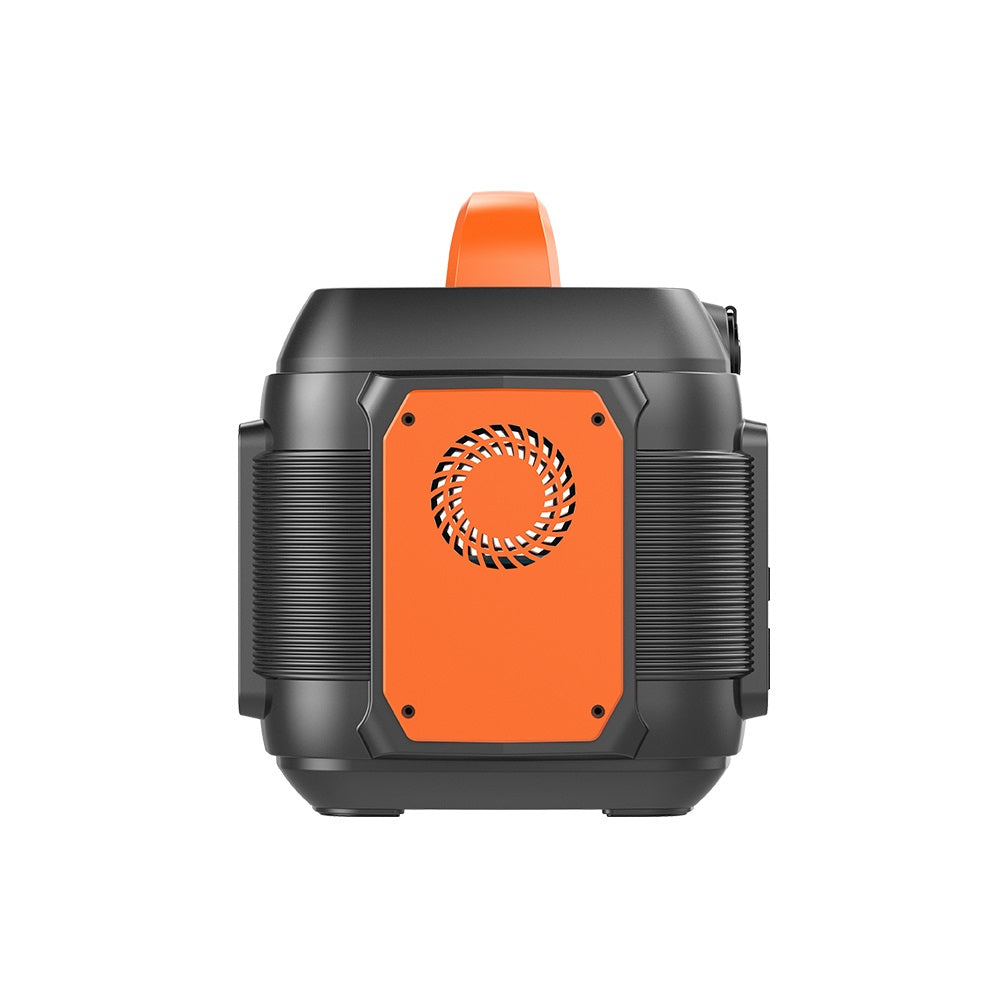 Crafuel Alto 600W Portable Power Station
Sale price
€329.99
Regular price
€699.99
Tax included.
Veuillez choisir différentes spécifications en fonction de vos besoins.
Safety protection is the priority There are 6 safety protections for your battery, including overcharge protection, low voltage protection, low voltage protection, over temperature protection, low temperature protection, short circuit protection and over current protection. The Alto 600's Battery Management System (BMS) gives you better performance and a longer life cycle, by monitoring and protecting your device against all potential risks.
14 outlets to enrich your lifestyle Nimble charging capability suits a wide range of charging demands. No more worrying with your family or friends to get a fast charge when your devices run out of battery. The Alto 600 has enough ports for simultaneous charging, with regular AC and DC output, 100W Type-C output, car plug and even a wireless charger. Everyone will be well taken care of whether you are indoors or outdoors.
Power the battery with sustainable energy With Crafuel 200W Solar Panels, you can boost your next RV trip or outdoor adventure while making full use of sustainable energy. Whether you're charging your laptop or brewing your morning coffee, a solar kit with a Crafuel 60W solar panel will keep you going.
For the most demanding jobs
The Crafuel Alto 600 can power everything from smartphones to air conditioners for a long time. At home, outdoors or at work, you can trust the Alto 600 to provide you with the energy you need, whatever the circumstances.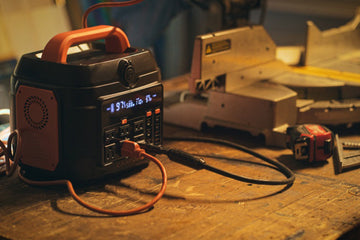 I feed everything
The Alto 600 with its 600W power can power energy-hungry devices such as hair dryers, welding equipment or even an electric car.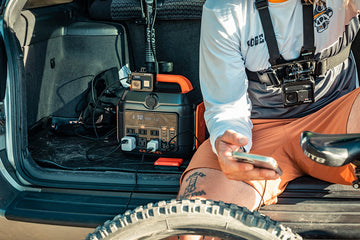 Wherever you need it
Despite its power and size, the Alto 600 is easy to transport. Take it with you wherever you need it.
Any device
With a total of 14 outlets of different types, the Alto 600 can charge almost any device you need.
Capacity 576Wh
Output Power600W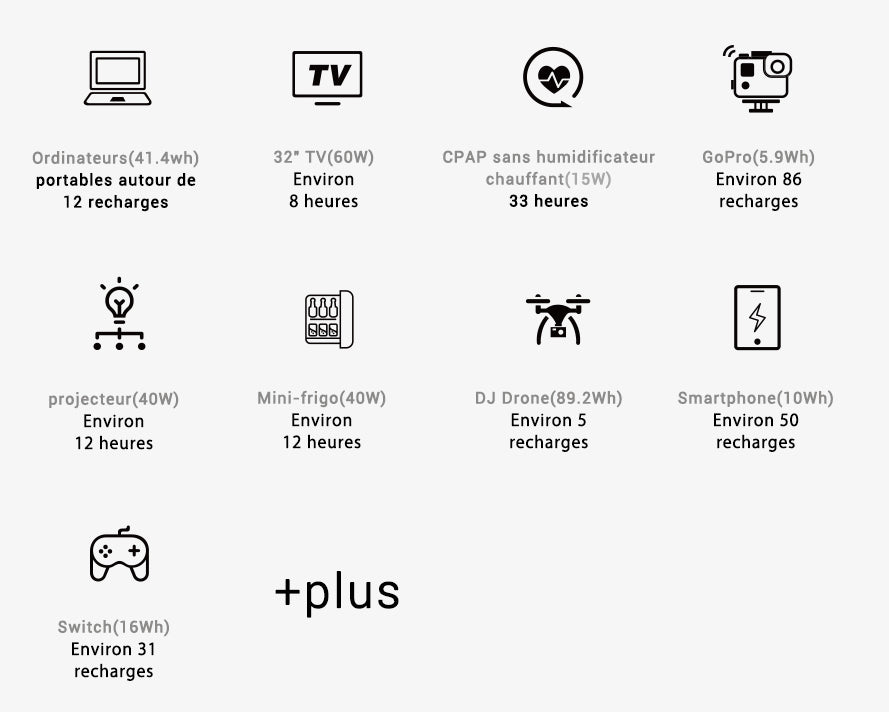 Power all the needs on the road
The 14 output ports will surely meet your needs of charging different devices simultaneously. A 15-watt wireless charging station on the top makes it much easier to charge cell phones. From mini fridges to LED lights, it's a great storage option for camping and emergencies.
Box Contents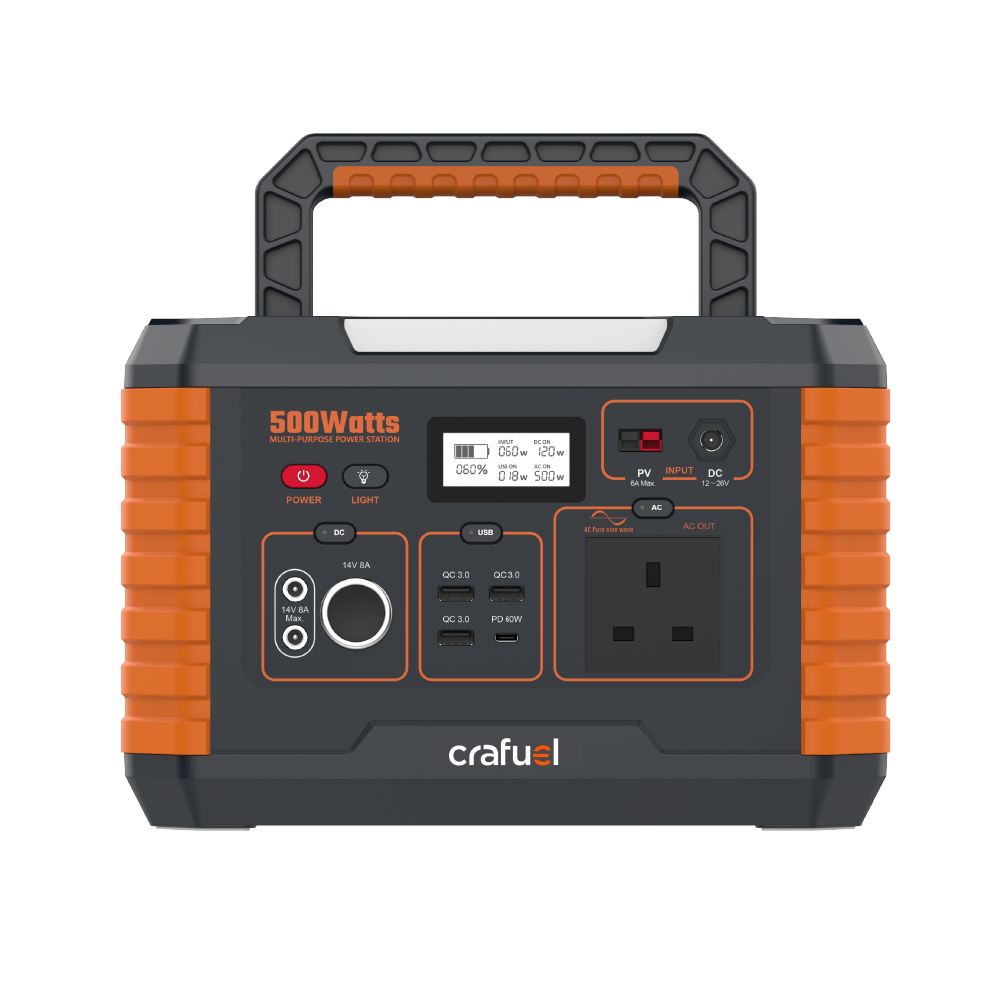 Alto 500
Capacity:519Wh
Life Cycles: 500+ Cycle
Output: 500W
AC Input: 12-26V,100W
Solar Input: 120W
€299.99
Alto 1000
Capacity:999Wh
Life Cycles: 600+ Cycle
Output: 1000W (Surge 1200W)
AC Input: 250W Max
Solar Input: 200W
€599.99
Alto 2000
Capacity:2264Wh
Life Cycles: 1000+ Cycle
Output: 2000W
AC Input: 1200W Max
Solar Input: 600W
€1,299.99
SPECIFICATIONS
Net weight
6 kg
Dimensions
258mm x 212mm x 249mm
Charging temperature
0-40°C
Discharge temperature
-10-40°C
Color
Black and orange
Warranty
24 months
Charging method
AC wall outlet, 12V car adapter, solar panel
Full recharge time
AC adapter: 7.5 hours
12V car adapter: 7.5 hours
100W solar panel: 9.5 hours
Capacity
576 Wh
Battery technology
Lithium-ion battery
Life cycle
500 cycles at over 60% capacity
Management systems
BMS (Battery Management System), over voltage protection, overload protection, high temperature protection, short circuit protection
AC adapter
AC 100-240V (50Hz/60Hz)
Recharge input voltage
12-26V
Solar charging input
200W, 10-25V DC, 12A max
Car charger
DC 12V, 100W max
AC output voltage
110V±10V/60Hz
Wireless charger
10W
USB Output
QC3.0/18W Max
Type-C output
PD60W
Cigarette lighter socket output
14V/8A
DC5525 output
14V/8A
Please note: The weight, dimensions, etc. mentioned above may have some measurement errors. Please refer to actual measurements.
FAQ
You need to check the power at each output port. For example, the power at AC output port is provided by the built-in inverter of the product, whose maximum continuous output power is 1000W. This means that it is only suitable for electronic device whose required power is no more than 1000W.
It is not permitted to take the product to the plane. Because the product is a built-in lithium battery, and in the light of the International Air Transport Standard Regulation, the power of the battery products can not be exceeded 100wh.
Model
Working Time
(According to your device you use)
Crafuel Alto 500W
518wh*0.88/device
Crafuel Alto 600W
576wh*0.88/device
Crafuel Alto 1000W
999wh*0.88/device
Crafuel Alto 1200W
1080wh*0.88/device
Crafuel Alto 2000
2264wh*0.88/device
Yes, you can keep the battery plugged in the charge. Keeping it plugged in won't cause damage to the battery.
It is acceptable that chargers get heat while charging. As long as chargers meet the safety standard, then the battery function could be ensured.
We support a variety of application scenarios such as home emergencies, outdoor camping, professional homework, etc. It can power mobile phones, computers, drones, cameras, onboard refrigerators, speakers, electric drills, chainsaws, electric vehicles, and other different types of equipment with different power interfaces. There are a lot of application scenarios that can meet your different electricity needs.
Comments
Power
I haven't had to use it as of yet. However, it is very easy to handle as I am an old lady in
My eighties. Very light weight. I am very impressed with the staff as they walked me thru , with very clear answers, and a picture, for the information I was asking for. They were very patient and prompt with me. I will definitely recommend this company to everyone who is looking for generators. Thank you so much!
!!!
This compact and lightweight device packs a powerful punch, providing me with a reliable source of energy when I need it most.